Unik, 10 Lift Terkeren di Seluruh Dunia
Pernah naik lift? Alat angkut yang biasa kita temui di gedung bertingkat ini identik dengan benda kotak sempit dan bikin pusing setelah dinaiki, benar kan? Lift yang biasa kita gunakan untuk memudahkan turun dan naik ini kadang juga bisa jadi rebutan sehingga penuh sesak, moelnya juga rata-rata sama di setiap gedung.
Kadang beberapa dari kita membayangkan lift dengan model keren kayak di beberapa film-film, tapi ternyta lift yang keren dan super nyaman itu beneran ada loh. Ada yang berada di luar gedung, berbentuk kapsul transparan, dan ada juga yang bisa mengangkut hingga 80 orang! Wah, keren kan? Penasaran mau lihat lift dimana saja yang super keren tersebut? Ini dia liputannya.
Lift di gedung Umeda Hankyu Building ini bisa dibilang salah satu yang terbesar di dunia. Lift di gedung ini memiliki luas 11 x 9 kaki dan bisa memuat hingga 80 orang dengan total beban 5 ton! Super besar banget kan? Alasan dibuatnya lift super besar ini adalah perkantoran baru dimulai di lantai 15 dan para pekerja masuk di jam yang hampir bersamaan. Ide yang brilian kan?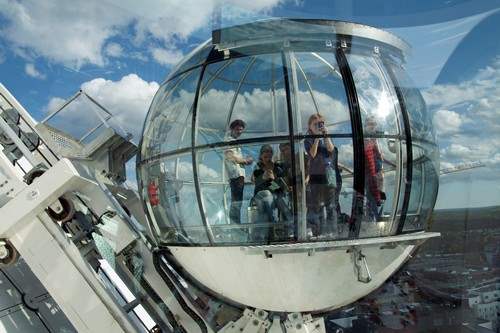 Lift satu ini jelas unik banget ya. Bukan hanya karena bentuknya yang bulat dan transaparan tapi juga letaknya yang nggak berada di dalam gedung tapi di luar! Wah, ini bisa jadi salah satu yang cukup seru dan menegangkan, karena menaiki lift ini berarti kamu akan bisa melihat pemandangan kota langsung dari ketinggian. Lift yang diberi nama The Erricsson Globe ini berlokasi di Kota Stockholm, Swedia.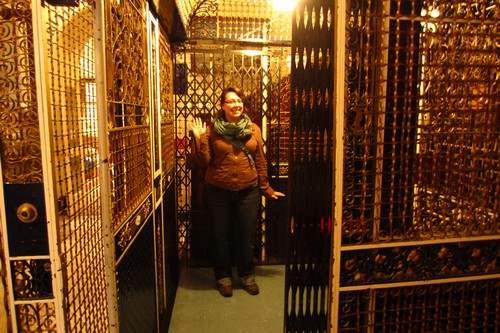 Kalau yang ini lift berbentuk kandang burung. Meskipun bentuknya masih persegi tapi bedanya lift ini punya beberapa pintu otomatis dan dinding yang memeiliki banyak ukiran dan jeruji. Lift ini berlokasi di Victoria Museum, Amerika Utara. Ssst, bahan pembuatan lift ini adalah emas dan terali besi yang berusia 100 tahun loh!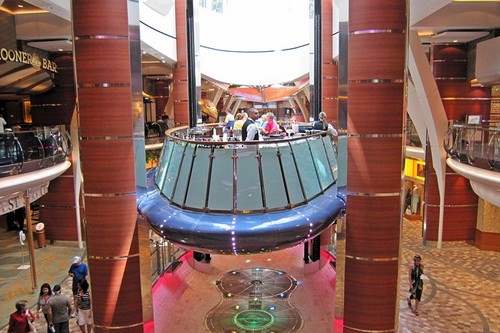 Nggak kalah unik, lift ini berbentuk piringan seperti UFO. Lift yang diberi nama The Rising Tide Elevator ini berlokasi di MS Oasis of the Seas, atau kapal pesiar tebesar di seluruh dunia. Super!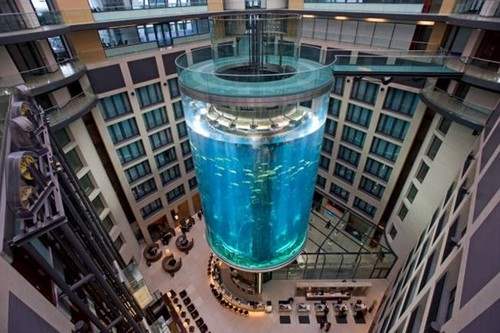 Dimana liftnya ya? Jawabannya adalah di tengah akuarium super raksasa tersebut. The AquaDom merupakan salah satu objek wisata populer yang terletak di Hotel Radisson Blu ini Berlin-Mitte, Jerrman.
Akuarium ini sendiri dihuni oleh 1500 spesies ikan, jadi lift transparan yang terletak di tengah ini memang salah satu sarana untuk berwisata sambil melihat para ikan-ikan di AquaDom tersebut. Keren ya!
Gambar Hari Ini:
kucing dalam laci