Keren, Bangunan-Bangunan dari Kaca Paling Menakjubkan!
Kaca, biasanya hanya digunakan dalam pembuatan beberapa aksen jendela. Rumah kaca sendiri emang ada tapi biasanya fungsinya ya hanya terbatas sebagai tempat bercocok tanam aja. Tapi semakin berkembang jaman, membuat penggunaan kaca dalam pembangunan suatu gedung jadi lebih luas.
Gedung dan bangunan moderen banyak menggunakan material ini bukan hanya sebagai daun jendela tapi juga sebagai keseluruhan dalam pembuatan dinding gedung sehingga menambah kesan moderen dan unik. Nah, mau tahu bangunan apa saja ya di dunia ini yang kelihatan menakjubkan dengan keseluruhan dindingnya terbuat dari kaca? Kita lihat di bawah ini ya.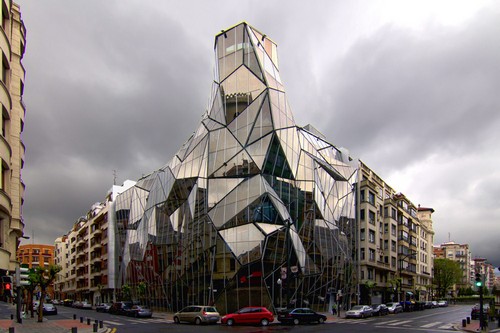 Kalau kamu pikir, bangunan keren ini adalah galeri seni maka kamu salah besar. Bangunan dengan bentuk nggak biasa dari kaca ini adalah Departemen Kesehatannya Bilbao, Spanyol. Nggak salah deh, bangunan berbentuk polyhedral ini nggak hanya difungsikan sebagai kantor tapi juga jadi pusat perhatian para turis asing. Keren!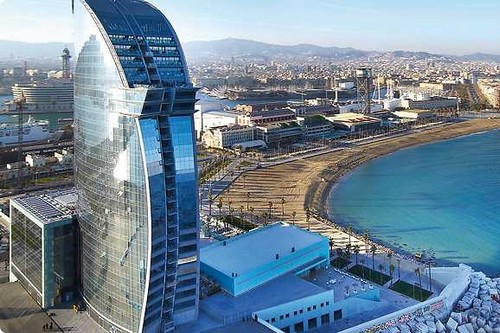 Spanyol ternyata nggak hanya punya perkantoran kaca keren, tapi juga hotel kaca yang nggak kalah kece. Hotel W yang terletak di pesisir Barcelona ini adalah salah satu hotel dengan kontruksi super keren karena terbuat dari kaca yang bisa merefleksikan pemandangan laut dan langit sekaligus di depannya.
Kaca itu nggak selalu identik dengan sesuatu yang bening dan memantulkan cahaya aja loh, kaca di Netherlands Institute for Sound and Vision ini contohnya. Meskipun terbuat dari kaca, bangunan berbasis pendidikan ini tetap terlihat berwarna-warni dengan kaca yang terlapis dengan panel warna warni. Bangunan ini jga termasuk salah satu yang paling unik di dunia loh.
Siapa yang nggak tahu sih museum seni paling hits sejagat raya di Paris? Yap Louvre Museum adalah bangunan yang juga punya kontruksi kaca paling unik di dunia. Berbentuk piramida, Louvre adalah ikon bangunan kaca paling terkenal di dunia.
Super unik, bangunan dengan bentuk bulat menyerupai roket ini adalah 30 St. Mary Axe atau biasa dikenal dengan nama 'The Gherkin'. Bangunan yang juga merupakan salah satu yang tertinggi di London ini terbuat dari kaca super tebal dan salah satu yang ramah lingkungan karena menggunakan energi matahari sebagai sumber energinya loh. Super!
Lucu ya bangunannya bisa meliuk-liuk gitu. Nah bangunan kaca dengan nama the Dancing House adalah maha karya unik dari kota Prague. Bangunan yang didesain oleh Vlado Milunić and Frank Gehry ini terinspirasi dari Fred Astaire and Ginger Rogers dan pernah memenangkan penghargaan the Design of the Year dari majalah Time di tahun 1996.
Gambar Hari Ini: