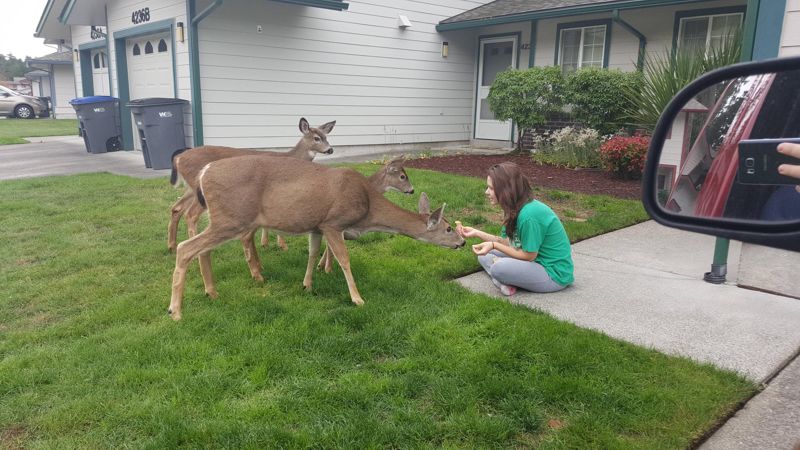 Kamu Mungkin Nggak Pernah Membayangkan Ada Hewan-Hewan Berwujud Menyeramkan Seperti Ini
Mungkin ada jutaan atau milyaran hewan dari berbagai spesies yang berbeda yang belum kita tahu di dunia ini. Mereka punya keunikan dan kemampuan bertahan hidup yang berbeda-beda untuk membuat mereka bertahan hidup dalam suatu wilayah karena banyak tempat di bumi ini yang punya suhu dan lingkungan yang sangat ekstrim. Nah ternyata ada beberapa wujud hewan yang bener-bener menyeramkan loh, berbeda sama singa atau hiu loh. Wujud mereka bener-bener nggak bisa dibayangin deh sebelumnya, mungkin bisa dibilang wujud mereka nggak beraturan dan lebih mirip monster kali ya. Buat yang belum tau, yuk kita liat penampakan mereka dan habitat mereka yang sesungguhnya.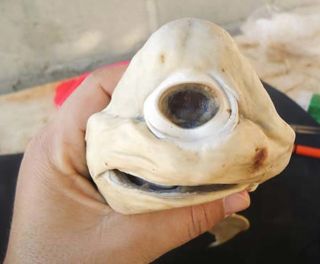 Poodle Moth
Aneh banget ya? Kalau liat ini, kamu bisa tau nggak dimana mulutnya atau matanya mungkin? Hewan sejenis ngengat ini emang belum banyak yang tahu dan merupakan spesies yang baru ditemukan pada tahun 2009 Dr. Arthur Anker of Bishkek, Kyrgyzstan. Beliau menemukan spesies hewan aneh ini di Venezuela di sebuah sabana. Bener-bener spesies aneh dan lebih mirip alien.
Cyclops Shark
Hiu jenis ini juga jarang banget ditemuin. Bentuknya yang nggak mirip hiu pada umunya dan lebih mirip monster laut bakal buat orang-orang berharap nggak pernah ketemu sama hewan bermata satu ini, Hiiiy.
Goliath Tiger Fish
Bener banget ya kalau banyak orang bilang laut itu penuh misteri. Luasnya yang jauh lebih besar dibanding daratan buat kita nggak mungkin bisa menjelajahi seluruh lautan di muka bumi ini, begitu juga sama hewan yang hidup di dalamnya. Salah satu hewan penuh misteri dengan bentuk yang agak kurang enak buat diliat adalah ikan ini, Goliath tiger fish. Ikan yang ditemukan di muara sungai di Kongo ini punya gigi tajam yang besar, manusia juga harus hati-hati sama ikan satu ini karena dia juga pernah menyerang manusia loh.
Marabou Stork
Ada yang pernah denger dongeng kalau anak bayi itu bukan lahir dari perut ibu tapi dibawa sama seekor burung? Burung yang diidentikkan dengan paruh panjang tersebut ternyata bernama, The marabou stork. Burung dengan bentuk yang bisa dibilang agak aneh ini bisa ditemukan di gurun terkenal di Afrika, Sahara.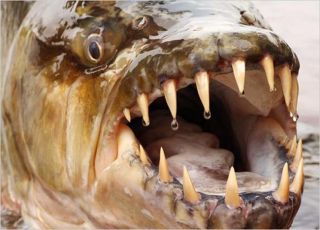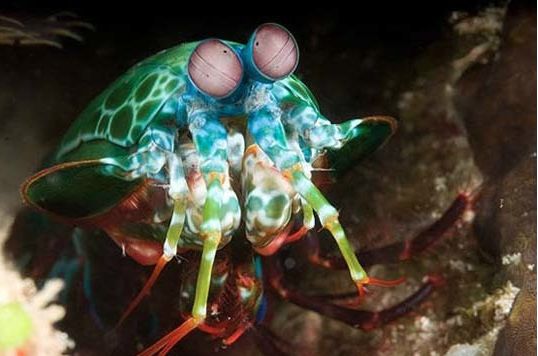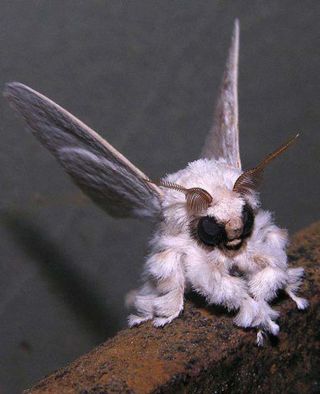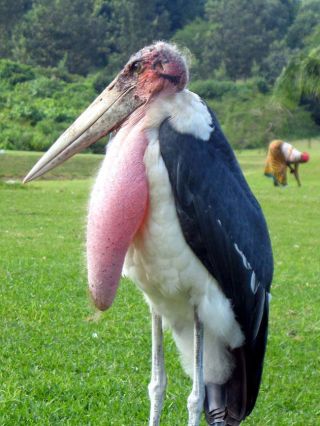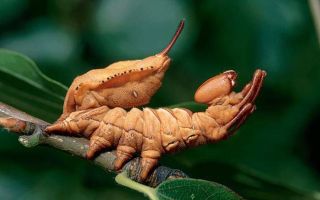 Lobster Moth Caterpillar
Buat kamu para pecinta lobster, jangan bayangin kalau ini adalah sejenis hewan laut lezat favorit kamu ya. Bukan, ini sama sekali berbeda. Hewan ini adalah seekor ulat yang tampilannya bener-bener mirip lobster tapi dengan rangka yang lebih nggak beraturan. Hewan aneh ini banyak ditemukan di hutan Eropa dan Asia yang punya suhu agak dingin. Ada yang mau ketemu sama lobster di dahan pohon ini?
Gambar Hari Ini:
Rusa