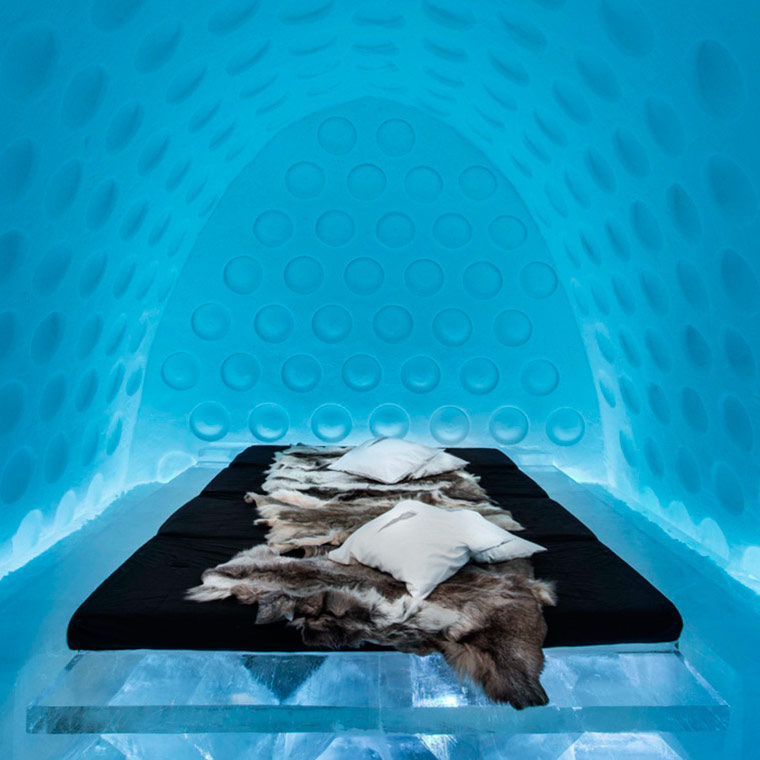 Hotel Serba Es, Sensasi Menginap yang Super Dingin
Siapa yang suka dingin-dingin? Kalau kamu adalah salah satunya, berati kamu wajib coba hotel serba es yang terletak di kota Jukkasjarvi, Swedia ini. Hotel yang diberi nama The Ice Hotel ini semua bangunannya terbuat dari es termasuk ranjang, lampu, pintu, jendela, dan ornamen lainnya. Hotel yang baru selesai dibangun pada tahun 2015 lalu menjadi salah satu destinasi utama para wisatawan yang ingin merasakan musim dingin dan cinta dengan salju.
Pembangunan hotel ini juga nggak sembarangan loh karena melibatkan desainer terkemuka, seniman, dan arsitek dari berbagai belahan dunia supaya sensasi menginap yang dirasakan para tamu nggak asal dingin aja tapi juga tidak terlupakan dan indah. Oleh karena itu meskipun ranjang terbuat dari es, kamu juga akan tetap merasakan empuknya wol sebagai matras dari setiap kasur di hotel ini. Menarik banget ya. Buat kamu yang tertarik sepertinya sih harus antri tuh tiap mau booking karena hotel yang terdiri dari 50 kamar tidur ini selalu penuh tamu, apalagi ketika musim liburan tiba. Pengen tau gimana penampakan hotel super dingin ini. Kita liat gambarnya yuk di bawah.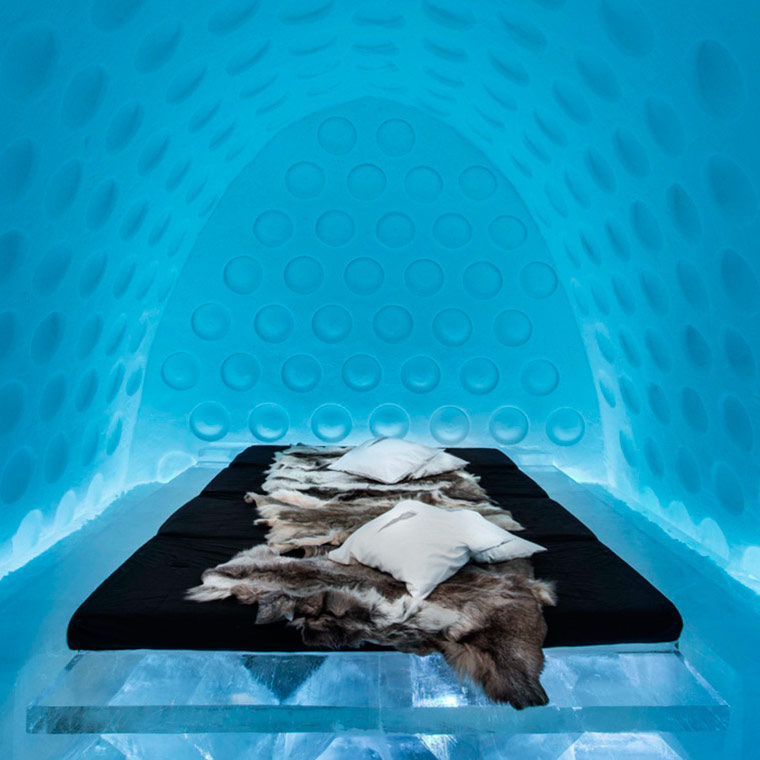 Begini kira-kira interior dari kamar tidur hotel karena bentuk hotel ini tidak biasa maka bentuk atapnya pun berbentuk agak melengkung seperti rumah Igloo atau rumah khas suku eskimo. Ornamen timbul menyerupai kubus lego di dindingnya juga menambah kesan menarik dari The Ice Hotel.
Sepertinya tiap kamar di hotel ini juga didesain dengan berbagai bentuk yang berbeda. Bentuk kamar yang penuh pilar dan berlubang ini memungkinkan para tamu bisa mendapatkan banyak udara dan merasakan sensasi di kamar kerajaan langit. Wah!
Meskipun terbuat dari es, tapi para tamu tidak perlu khawatir karena masih tetap dapat merasakan cahaya matahari loh. Hebatnya lagi meskipun disinari matahari, hotel ini tidak mencair atau meleleh seperti es pada umumnya.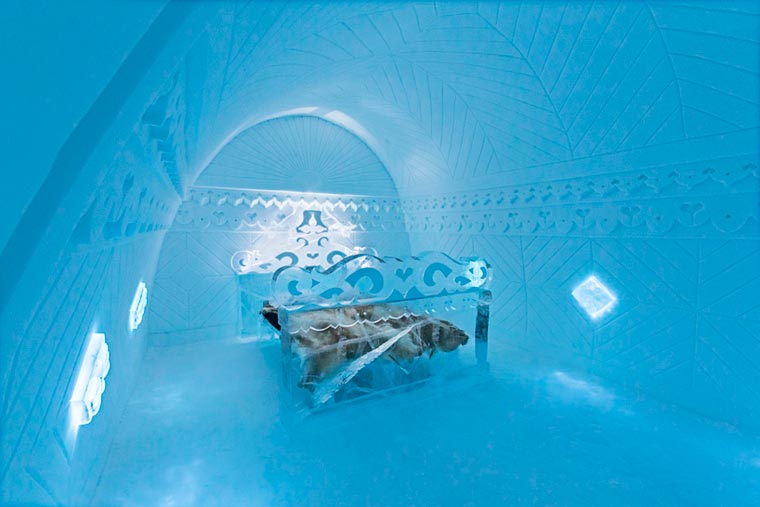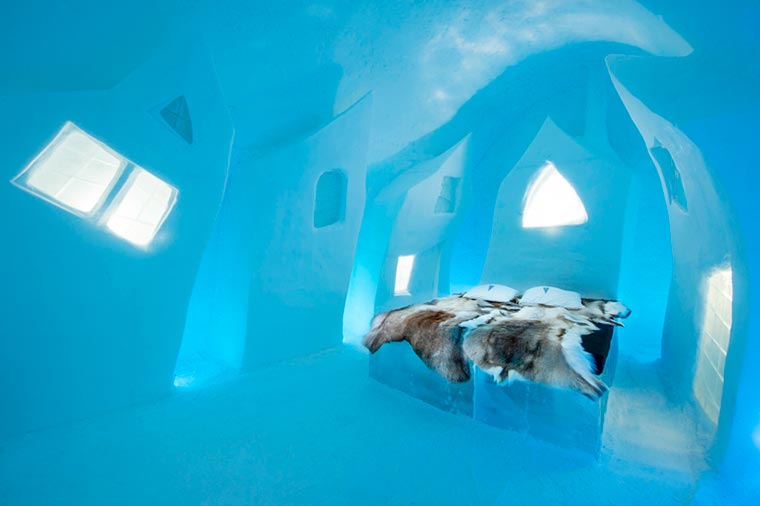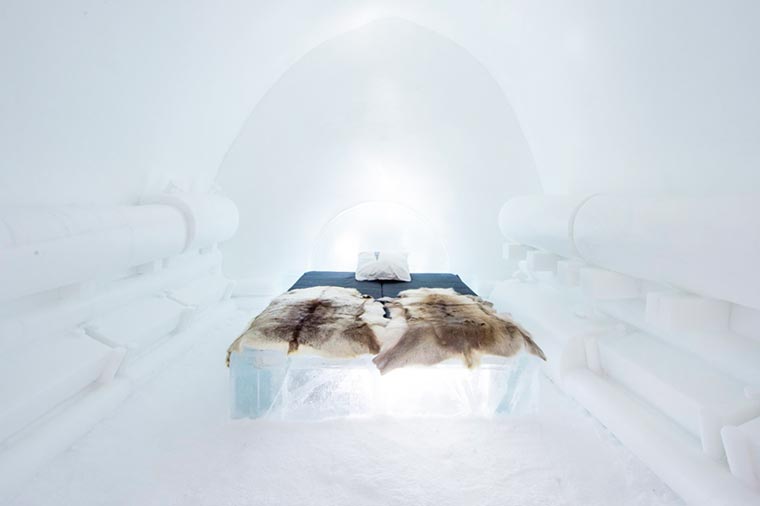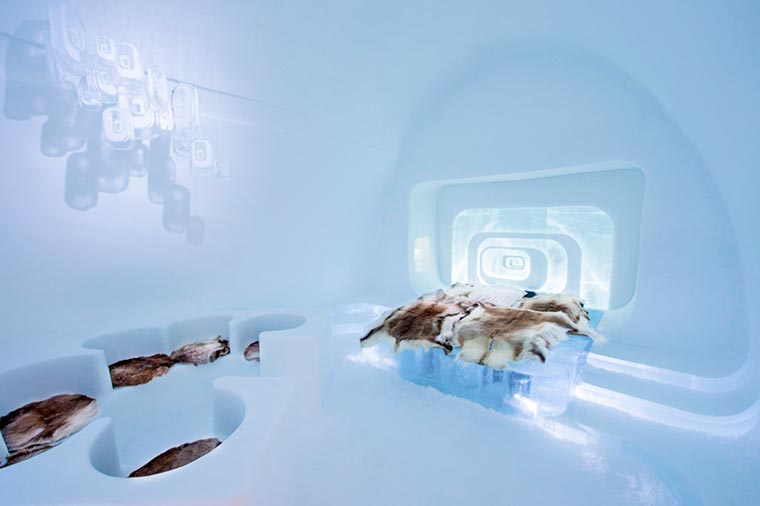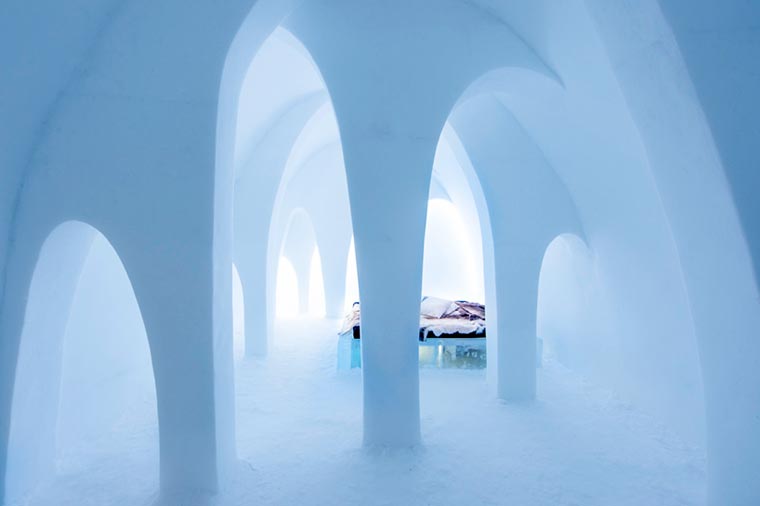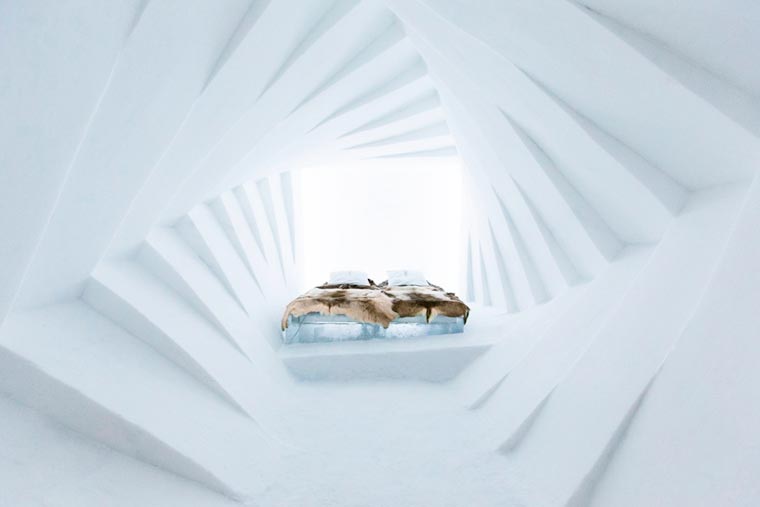 Ini nih beberapa desain kamar keren dari hotel es ini. Nah, disini kamu bisa lihat meskipun ranjangnya terbuat dari es, tapi kamu bisa tetap merasakan kemewahan dari matras dan selimutnya kok.
Gambar Hari Ini:
Ketinggian