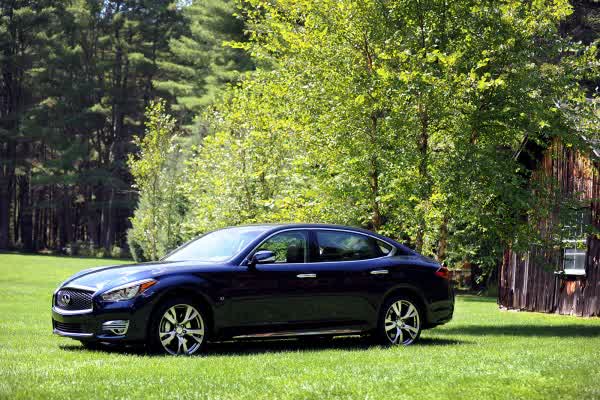 Gambar & Ulasan Infiniti Q70L
2015 Infiniti Q70L awalnya sengaja diproduksi untuk memenuhi permintaan pasar otomotif China, namun sekarang dikirim ke sejumlah negara dunia. Pembeli bisa memilih salah satu dari dua varian model yakni standar mesin V6 ($50,755) dan mesin V8 dengan penggerak 4 roda ($67,955). Disarankan konsumen memilih opsi terakhir untuk pengalaman berkendara yang lebih baik. Mesin V8 kapasitas 5.6 liter dengan penggerak 4 roda sanggup menghasilkan 416 horsepower and 414 torque. Pedal gas yang kuat membuat kecepatan mobil berjalan mulus tanpa tersendat, hanya saja kekurangan dari sentuhan akselerasi. Pergantian ke mode Sport mempercepat respon pembukaan gas dan pergantian gigi, sejujurnya tidak jauh berbeda dari mode normal. Sementara mobil mesin V6 kapasitas 3.7 liter diyakini kurang memuaskan sebagian besar pengendara.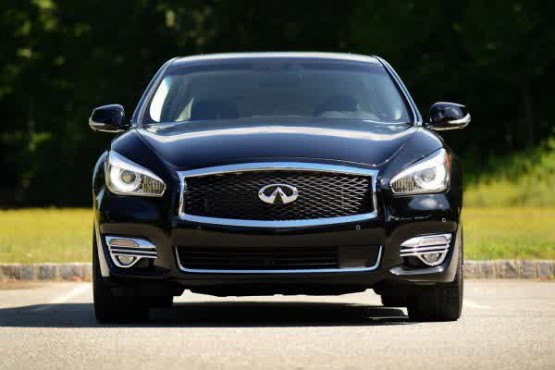 Interior Infiniti Q70L bisa dibilang memuaskan. Kursi depan mengusung milik Q70 tahun lalu. Seluruh lapisan permukaan kulit tampil premium dan elemen interior dikonstruksi dengan baik. Kursi depan dirancang dengan tingkat kenyamanan tinggi, pengemudi tidak akan merasa pegal setelah duduk selama berjam-jam. Dari keseluruhan desain, bagian kabin memperoleh sejumlah perbaikan maksimal yang membuat kendaraan ini bagaikan sedan mewah andalan.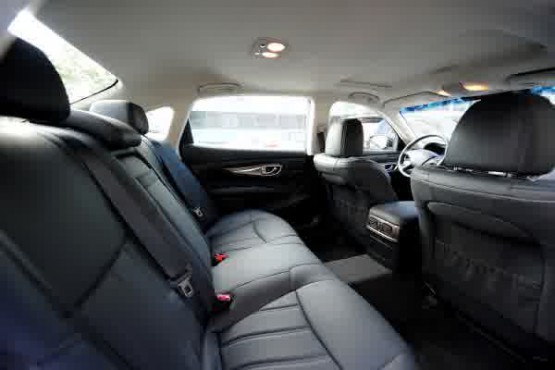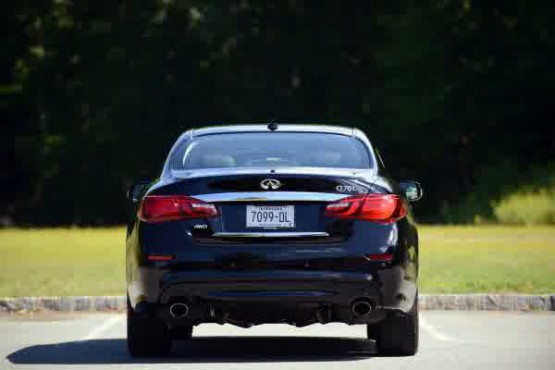 Keselamatan pengemudi dan penumpang jadi perhatian utama. 2015 Infiniti Q70L dilengkapi sejumlah fitur lengkap seperti front seat active head restraint, full-length side curtain airbag, front-seat side airbag, antilock brake hingga stability and traction control. Sedangkan varian mesin V8 memperoleh fitur penting seperti sistem kamera semua pandangan, sensor parkir belakang dan emergency telematic. Adapun fitur tambahan seperti blind-spot warning, lane departure warning hingga forward collision warning.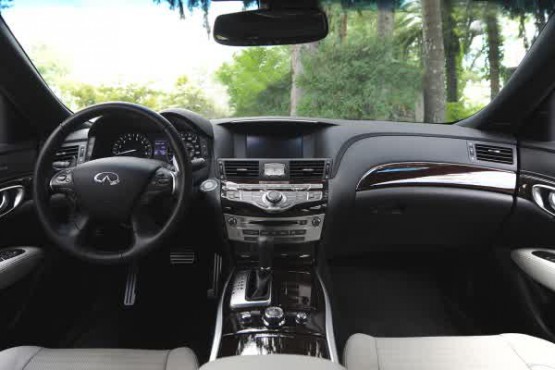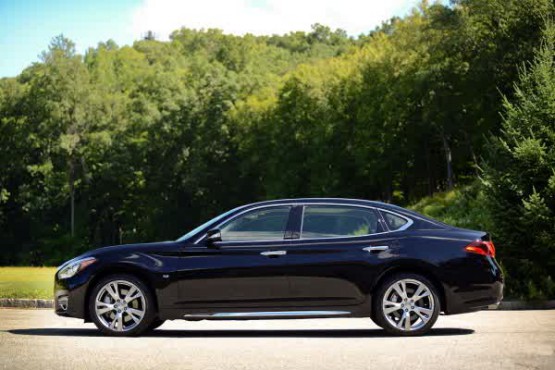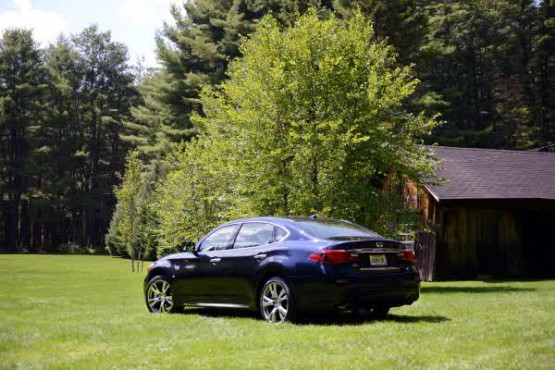 Bagaimana dengan performa bahan bakar kendaraan? Berdasarkan pengujian terhadap varian model mesin V8 5.6 liter dengan penggerak 4 roda, rata-rata pemakaian adalah 18mpg, sedangkan 19 mpg untuk versi penggerak roda belakang. Sementara itu varian model mesin V6 3.7 liter menghasilkan rata-rata 2mpg lebih baik.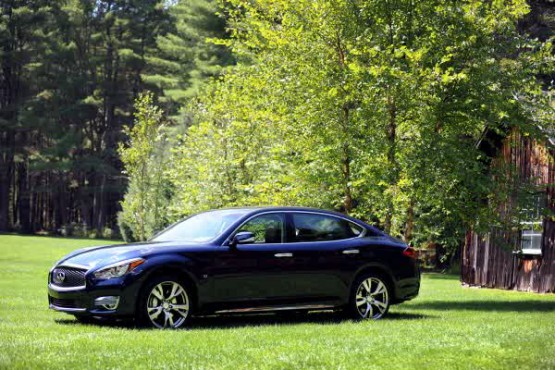 Kenapa harus memilih mobil ini? Walaupun masuk kategori sedan mewah ukuran sedang, 2015 Infiniti Q70L menawarkan kursi belakang yang lapang. Pesaing ternama yang bisa disejajarkan seperti BMW 5 Series, Lexus GS 350 dan Mercedes-Benz E-Class. Namun sejumlah kekurangan yang diusung, membuatnya harus disejajarkan dengan Hyundai Genesis dan Kia K900, terutama dari segi fitur dan paket.